The traditional culture of Korea is the shared cultural and historical heritage of Korea and southern Manchuria before the division of Korea in. The spiritual ground and beliefs of Koreans are built mainly around the religions of Confucianism, Buddhism, and Christianity.
Of these, Confucianism has had the most lasting influence on Korean society. It established many traditions that continue to this day, such as respect for elders and ancestors, a strong work ethic, and a focus on education. Korean culture has as many nuances as the topography of South Korea.
This beautiful peninsula studded with some 3,000 islands has a long history and a rich cultural heritage. From its vibrant music and art to its delicious cuisine, there is much to enjoy about Korean culture.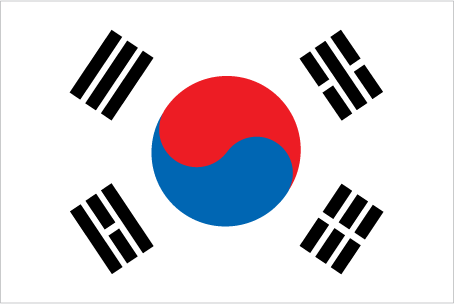 History
The history of the Korean nation began in Manchuria and the Korean Peninsula when people started settling there 700,000 years ago. The early inhabitants of Korea were greatly influenced by Chinese trade goods and culture. Christianity also had a profound effect on the modernization of Korean society.
The traditional culture of Korea is the shared cultural and historical heritage of Korea and southern Manchuria before the division of Korea in 1945. It offers a delightful combination of tradition and modernity. Koreans have passed down their traditions and stories for centuries. The country started to develop its own unique culture around 4th century BCE.
The Gojoseon kingdom marks the starting point of Korean history. The Korean kingdoms were influenced by Chinese trade goods and culture. Korean writing systems (4th century a.d.), architecture, political systems, religions, and aesthetic concepts were all heavily influenced by China. Japanese influences were also seen in South Korean art; aesthetic concepts and motifs from Japanese art were adapted into many forms of Korean art
Geography
Korea is a rugged peninsula lying between China on the west and north and Japan to the east. The whole Korean peninsula is about 85,500 square kilometers in size and is heavily mountainous. There are three main mountain ranges running north to south along the length of the peninsula: the T'aebaek, Kwangdeok, and Hamgyong ranges. Between these ranges are smaller valleys and narrow coastal plains.
The climate of Korea is temperate with four distinct seasons. Summers are hot and humid with average temperatures in July of around 27 degrees Celsius. Winters are cold and dry with average temperatures in January around -5 degrees Celsius. Spring and autumn are both mild with moderate rainfall.
Korea has a long history and rich cultural heritage. The first recorded kingdoms on the Korean peninsula date back to around 2333 BC. For much of its history, Korea was subject to Chinese influence before achieving independence in the late 19th century. Since then, it has been
Demographics
South Korea has a population of 51,835,110 (July 2020 est.). The population density is 563 people per square kilometer. The majority of the population is Korean (90.1%). English is the second most spoken language (8.7%). Other languages spoken include Mandarin (0.3%) and other languages (0.6%). The median age of the population is 44.8 years old.
Languages
Korean is the native language for about 80 million people, mostly of Korean descent. It is the official and national language of both North Korea and South Korea. The South Korean language is written in its own style of writing, known as Hangul. Koreans share one language, with approximately 75 million people around the globe speaking Korean. The language structure, grammar, and vocabulary are similar between the two countries. Korean is spoken by almost 80 million people and is the official language of South and North Korea.
Religion
South Korea is a country where all the world's major religions, Christianity, Buddhism, Confucianism, and Islam, peacefully coexist.
Historically, Koreans lived under the influences of shamanism, Buddhism, Daoism or Confucianism and in modern times, the Christian faith has made strong inroads. According to 2015 estimates, more than half of the population (56.9%) is unaffiliated with any religion, 19.7% identify as Protestant Christians, 15.5% identify as Buddhists, and 2% believe in other cultures.
Of the traditional religions, Shamanism, Confucianism, and Buddhism have the oldest roots in traditional Korean culture. All of them have also played an important role in shaping the country's spiritual life and beliefs. The spiritual ground and beliefs of Koreans are built mainly around the religions of Confucianism, Buddhism, and Christianity. Of these three faiths, Confucianism has had