Stunning views from Fira hotel rooms in Santorini - Travel Guide
Fira, the capital of Santorini, boasts one of the most amazing locations in all the island's towns and villages. Egg-cube-shaped buildings are located along the edge of the elevated caldera, offering great views of the beach and the Aegean Sea, especially at sunset when golden light bathes the entire city.
The central streets of Fira are filled with all kinds of shops, jewelers, restaurants and cafes and get very crowded in high season. Visitors arriving by sea can reach Fira by climbing the winding staircase up the cliff face. Less adventurous travelers can make it to the top on the cable car. Below is a list of the most famous hotels in Fira.
Nephilis luxury suites hotel
Caldera View by Cadera Collection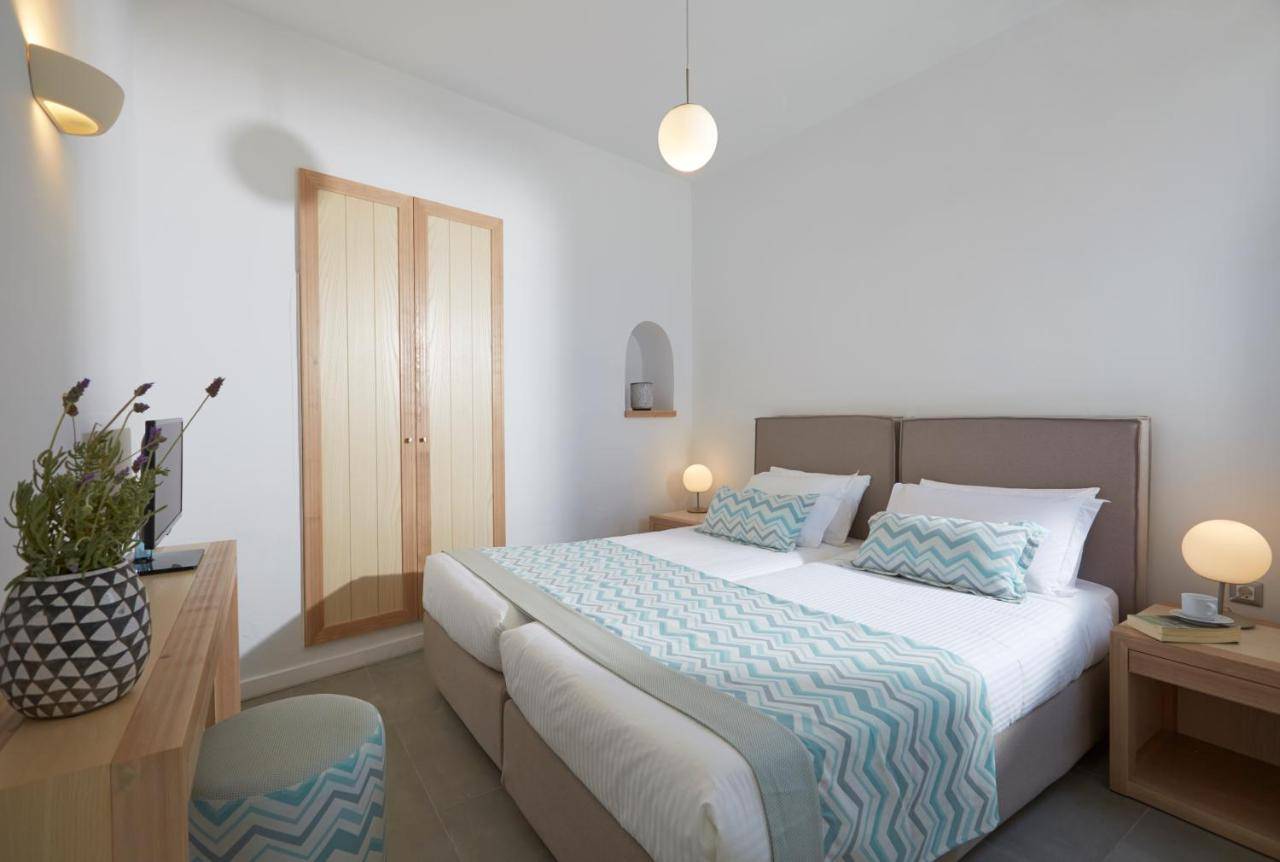 Standing majestically on the edge of the cliffs, the hotel features a restaurant overlooking the caldera and 3 swimming pools overlooking the volcano, the sea and the famous Santorini sunset. All guest rooms have a private balcony or terrace overlooking the sea and the volcano.
The property consists of three areas, the hotel, which is perched atop the cliffs of the caldera offering stunning sea views, the VIP villas consisting of 7 luxury villas with private pools, and the affordable rooms, which take advantage of the hotel facilities.
Caldera Restaurant is open to serving meals a la carte Order from 13:00 until 22:00 and you can choose from a wide range of traditional Santorini and Greek appetizers, fresh crunchy salads, international cuisine and desserts, while enjoying a unique view of the Santorini Caldera. Greek breakfast can also be enjoyed daily.
The property is located a short drive from the center of Fira. The front desk is open 24 hours for assistance and inquiries, and guests are provided with a free shuttle service to and from the city.
Follow more:The best five-star hotels in Zurich - The tourist guide
Astro Palace Hotel & Suites
Astro Palace Hotel & Suites is ideally located, a short walk from Fira and the Caldera. It offers a wellness centre, swimming pool and rooms with great views of the Aegean Sea.
The elegant, air-conditioned rooms combine contemporary design with traditional architecture.
Each room also has a large balcony or terrace overlooking the Aegean Sea and free Wi-Fi.
Guests can use the well-equipped gym, hot tub and sauna, or relax on the sun beds by the pool. Cassiopeia Spa offers a wide range of massages, facials and body treatments. The Pleiades Restaurant offers a variety of menus throughout the day.
The hotel is only 5 km from Santorini Airport and 8 km from Santorini Port.
Follow more:The best five-star hotels and resorts in Honolulu